Supontis (PON) is a new cryptocurrency that has emerged onto the scene and is set to make an immediate impact by facilitating the cross-chain transfer of assets between Fantom, Binance, and Ethereum blockchain networks.
This new, innovative, and groundbreaking blockchain technology epitomizes the crypto industry's transition towards a more seamless and less stressful way of trading various digital currencies.
The breakthrough is so impressive that some may question the relevance of gaming-related coins like The Sandbox (SAND) and Axie Infinity (AXS) which are arguably not propelling the crypto universe to the same extent.
After all, the majority of gaming-related coins are solely marketed on their enjoyable nature and play-to-earn potential.
Instead of playing the long game by investing in a cryptocurrency and waiting for it to skyrocket in value, investors can play an actual game that allows them to increase their wealth more proactively.
But the amount of wealth that can be generated from these NFT crypto games is debatable.
The question is not whether gaming-related coins should be abolished from the crypto world, but rather if there should be a greater focus on developing more blockchain-based cryptocurrencies like Supontis to take the exchange aspect of crypto to the next level.
The Serenity Of The Sandbox
The Sandbox is a virtual reality game where users can monetize their gaming experiences and socialise with others.
There are three in-game currencies in The Sandbox: SAND, LAND, and ASSETS. SAND is the primary currency that facilitates the majority of the platform's transactions and interactions between players.
Meanwhile, LAND is a digital piece of real estate where users can create games and other interactive experiences. ASSETS, on the other hand, is a token created by players who created user-generated content.
In a nutshell, it is completely free to play The Sandbox, but monetary gain is entirely dependent on acquiring the in-game currencies.
Buy A Few Axies And Pay For Your Taxis
Axie Infinity is an NFT game that is very similar to Pokemon.
But instead of pokemon, there are Axies that you can own to fight against other players and other computer-generated monsters.
Unlike The Sandbox, investment is needed to play Axie Infinity. Players must purchase a total of three Axies, which can cost a fiat-based equivalent of $1500.
Thereafter, players can make a profit by earning Smooth Love Potions (SLP). SLP can be sold on the marketplace or used to breed Axies which can also be sold.
Support Your Finances With Supontis
Thanks to Supontis' bridge platform on the BNB Smart Chain, crypto investors can seamlessly cross-chain transfer assets on a range of blockchain networks.
This is ideal for the crypto geeks who want to experiment with moving their digital currencies and infiltrate other markets in a bid to gain more revenue.
Apart from cross-chain transfers, Supontis offers phenomenal value to its investors with cheap transaction costs, super fast transaction speeds and a super high level of security.
Excessively high transaction costs in particular can mitigate the return derived from investments, but Supontis is here to ensure all investors get what they deserve.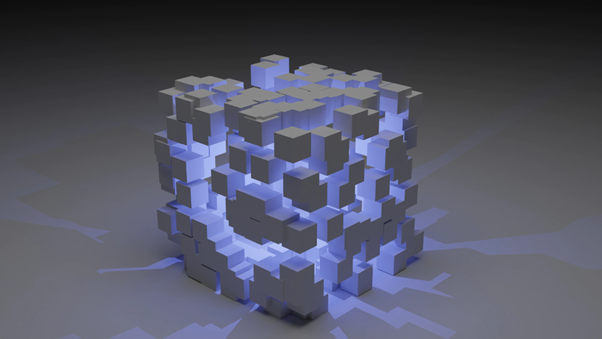 Final Thoughts
Gaming-related cryptocurrencies like Axie Infinity and The Sandbox have brought a fun element to the crypto sphere. However, both games are arguably not lucrative enough to justify investing large amounts of time and money.
Meanwhile, Supontis is striving to make a long-lasting change to the crypto space with features that will make the industry a more lucrative proposition for all involved.
If you would like more information about Supontis, see the links below:
Presale: https://register.supontis.com
Website: http://supontis.com/
Telegram: https://t.me/SupontisTokenOfficial
Disclaimer: This is a paid release. The statements, views and opinions expressed in this column are solely those of the content provider and do not necessarily represent those of NewsBTC. NewsBTC does not guarantee the accuracy or timeliness of information available in such content. Do your research and invest at your own risk.