The stablecoins market is dropping, credit to Binance whose latest development has exposed its rivalry with big stablecoins like USDC and TrueUSD, among others. Binance is set to liquidate USDC holdings on its exchange to reduce the competition for its flagship stablecoin, BUSD.
Binance's auto-conversion move has caused a sudden drop in the stablecoins market. While this introduces a breath of fresh air for BUSD, it could cause reverse sentiments on other stablecoins which might be trading at higher volume on Binance.
Binance is the largest crypto exchange by market volume, and this could cause a ripple effect on the other stablecoins. In the wake of the news, Polkadot and Dogecoin continue to toggle positions as Big Eyes Coin—a newcomer sets for a potentially positive move in the market.
Polkadot–Dogecoin position flipping could show signs of development
Polkadot's solution to DeFi is unique. It connects different blockchain platforms or protocols to enable easy bridging of assets; that is, Polkadot facilitates communication between different blockchain protocols.
Dogecoin, on the other hand, has been relevant in DeFi mostly due to influencers and its powerful community. Recall that Dogecoin is simply a meme coin without any utility. However, many online merchants continue to trade and adopt Dogecoin as a token for eCommerce purposes.
In the wake of the Auto-conversion news, Polkadot flipped sides with Dogecoin to feature in the top 10 cryptocurrencies list—a prestigious position held by cryptocurrencies with the highest market capitalization.
Dogecoin has maintained this position since the start of the crypto winter and has led higher gains over following cryptocurrencies due to the impact of its community and influencers like Elon Musk who publicly displays his affection for the meme token.
At the time of the flipping, Polkadot and Dogecoin had around $8.5 billion and $8.3 billion market cap figures respectively. Though both cryptocurrencies remain competitive over who holds the tenth and eleventh position, traders continue to keep their fingers crossed over the next few months, as Dogecoin could still take over this position if Polkadot slides for any reason.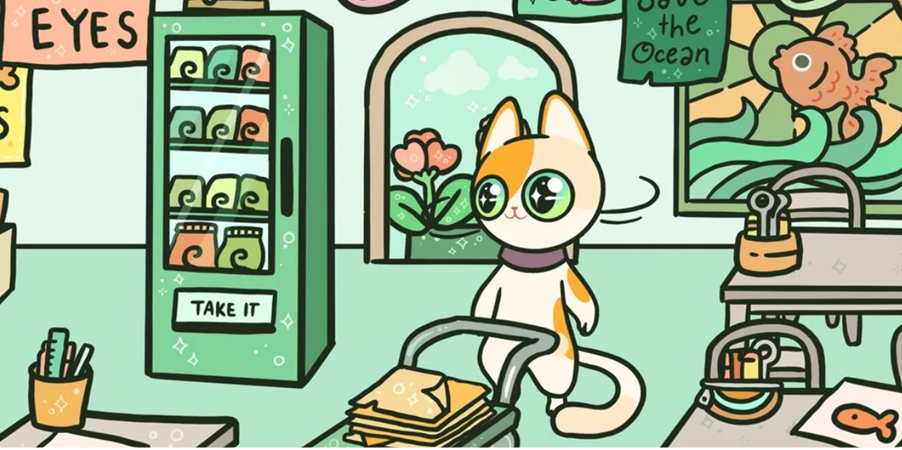 The impact of the Polkadot–Dogecoin position rivalry
The impact of the rivalry could be healthy for the market as it will give Dogecoin's community something to fight for. Remember Shiba Inu is around the corner to overtake Dogecoin. So it's going to likely be a win-win for Dogecoin's community and crypto traders if Dogecoin reclaims the tenth position in the market. For Polkadot (DOT), we look forward to higher positions in the future.
Big Eyes Coin's reaction to the stablecoin market drop — positive
Big Eyes Coin is the latest addition to the crypto market. Its unit price has maintained a stable increase since its presale started. Big Eyes, the ecosystem behind Big Eyes Coin (BIG), will present DeFi with NFT creation and marketing and crypto trading.
Big Eyes Coin's primary purchasing crypto asset for the presale is USDT—a notable stablecoin on Binance. So it means you can use your USDT tokens without fear of encountering another stablecoin in your Binance wallet.

You can see more on Big Eyes Coin (BIG):
Presale: https://buy.bigeyes.space/?section=buy
Website: https://bigeyes.space/
Telegram: https://t.me/BIGEYESOFFICIAL
Disclaimer: This is a paid release. The statements, views and opinions expressed in this column are solely those of the content provider and do not necessarily represent those of NewsBTC. NewsBTC does not guarantee the accuracy or timeliness of information available in such content. Do your research and invest at your own risk.