Several reports suggest that Bitcoin (BTC), since its creation in 2009, has generated an ROI of more than 540,000%. That means if you had bought $10 worth of Bitcoin (BTC) between 2009 and 2010 (or even 2011) you'd be worth more than $5,400,000 today. The same thing applies to many other top-ranking cryptocurrencies like Binance Coin (BNB), Ethereum (ETH), Aave (AAVE), etc.
Blue chip cryptocurrencies as they are called are becoming scarce today due to the high rate of crypto/DeFi developments. However, many cryptocurrencies out there are still blue-chip, but hard to spot. Aptos was just launched in October 2022 but has risen to the top 50 cryptocurrencies, with the coin and its network set to hit higher price levels.
This article introduces you to Big Eyes Coin (BIG) —- a new meme cryptocurrency dubbed the Dogecoin of the cat token family. Find out all you need to know about Big Eyes Coin (BIG), especially if you aim to recover the good old Bitcoin and BNB years.
What is Big Eyes Coin (BIG)?
Big Eyes Coin is a cat-themed meme cryptocurrency built to scale. The cryptocurrency powers the Big Eyes ecosystem and its products and services including NFTs and crypto liquidity protocol.
To raise funds, Big Eyes Coin was sold privately [presale] to the community of enthusiasts who are willing to support the network. Big Eyes raised more than $9 million in token sales in the first six stages of the presale, and even more afterward.
Big Eyes will feature a robust ecosystem that will evolve with time as more members join its ecosystem. You can also join its community by simply buying the Big Eyes Coin (BIG) via its official website or a whitelist cryptocurrency exchange.
How Do You Buy Big Eyes Coin?
Visit Big Eyes' official website and sign up for its presale. If there are no more sign-up options for presale, you will get a "redirect" link to purchase the token from a third-party broker.
You must have a valid DeFi wallet. MetaMask and Trust Wallet are great options to use. MetaMask can be installed directly on the browser used to access Big Eyes' website.
Install MetaMask on your browser as an extension or Trust Wallet on your mobile device. . Using the [desktop] browser option is faster and easier though.
Visit Big Eyes' website and locate the "Buy" button which redirects to the purchase web page.
"Connect Wallet" by clicking the "Connect Wallet" button displayed on your screen.
After connecting your wallet, you may proceed to buy the $BIG token using BNB or USDT. This implies you must have an adequate amount of the aforementioned tokens in your wallet. If you don't have BNB or USDT you can buy using your credit or debit card on onramp services like MoonPay or Transak which automatically transfer the tokens to your wallet.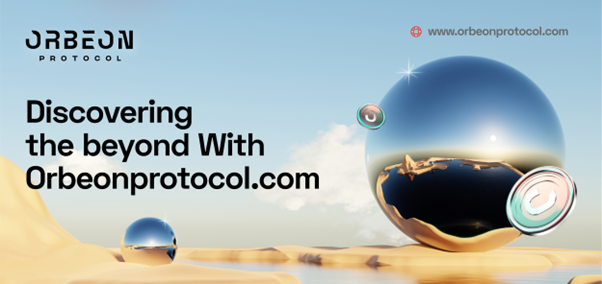 You need at least $5 to $20 worth of assets to successfully purchase the minimum amount of Big Eyes Coin designated for the presale. At the time of writing, you can purchase the tokens using a "promo code" which you get when someone refers you. You can also refer others and earn token rewards.

Big Eyes Coin (BIG)
Presale: https://buy.bigeyes.space/
Website: https://bigeyes.space/
Telegram: https://t.me/BIGEYESOFFICIAL
Disclaimer: This is a paid release. The statements, views and opinions expressed in this column are solely those of the content provider and do not necessarily represent those of NewsBTC. NewsBTC does not guarantee the accuracy or timeliness of information available in such content. Do your research and invest at your own risk.