Very rarely does a cryptocurrency platform make front-line news. However, in the summer of 2021, the golden year of crypto, cross-chain bridge Poly Network was the victim of a mega crypto heist.
A cross-chain protocol that allows for blockchain interoperability and web.30 infrastructure, Poly Network was and still is one of the most widely used bridges of all time. This fame, nevertheless, did not all come from its functionality but rather from the $610 million worth of tokens stolen from it in August 2022.
Back then, it was regarded as one of the largest cryptocurrency heists of all time. Now it comes second, falling just $10 million short of Axie Infinity's whopping $620 million loss.
After this damaging knock to its reputation, is it possible that the up-and-coming cross-chain bridge Supontis will overtake it in the future?
Has The Poly Network Recovered From The Second Worst Cryptocurrency Heist Of All Time?
​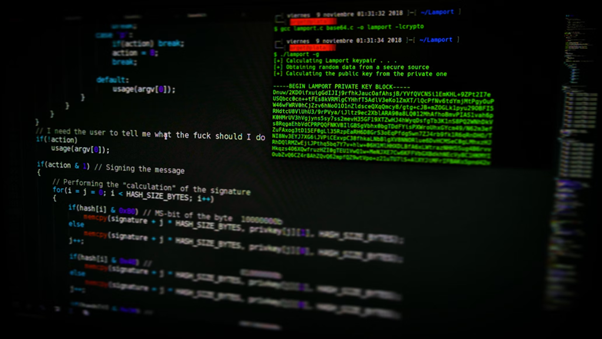 Technically the Poly Network did not lose $610 million. In a bizarre turn of events, the hacker had a conversation with the platform and rather begrudgingly returned the assets they stole. Consequently, the damage done to the Poly Network is more of a reputational one than financial.
The Poly Network is operational and still has a strong social media following (e.g a Twitter following of 31k). While the Poly Network continues to have a strong footing in the cross-bridge protocol world, its position as a trusted platform is certainly more precarious than before.
Supontis Is Bridging The Gap Between Present And Future
This cross-chain bridge platform is on the BNB Smart Chain to allow its users the bridging assets between Ethereum, Binance, Tron and Fantom. A decentralised autonomous organisation, very much like the Poly Network, Supontis provides its users with a high level of governance that has previously been unattainable.
What sets Supontis apart from many other cross-chain bridge platforms is its staking component. Staking is done through the proof-of-stake consensus mechanism. What this means for users is the ability to support the integrity of the network while earning some extra money. The percentage of income you receive from staking is in proportion to the number of tokens you stake.
This system attracts crypto-enthusiasts interested in staking and looking to make side money to the platform, which only will further boosts Supontis' credibility and attracts more users.
Although the Poly Network is still a very trusted and safe platform, newer cross-chain bridges like Supontis are learning from its mistakes and establishing a higher level of security. Supontis, for instance, has several backings to the integrity of its network: infrastructure, foundational framework and many more.
Supontis' fresh approach, fast speeds and enthusiasm for further decentralisation give it an edge above established platforms such as the Poly Network.
How Do I Use Supontis?
Unfortunately, Supontis is still in its presale. A total of 3 billion of its native PON token will be available to purchase. There are numerous incentives for investors, such as a 10% bonus for all who register and make a first purchase and even a 18% bonus for those who pay with ETH. The presale ends soon as it is about to enter its final round.

For more information on this project:
Presale: https://register.supontis.com
Website: http://supontis.com/
Telegram: https://t.me/SupontisTokenOfficial
Disclaimer: This is a paid release. The statements, views and opinions expressed in this column are solely those of the content provider and do not necessarily represent those of NewsBTC. NewsBTC does not guarantee the accuracy or timeliness of information available in such content. Do your research and invest at your own risk.